Rush | Roll The Bones - R40 Live in Toronto (OFFICIAL AUDIO)
Source: Rush.com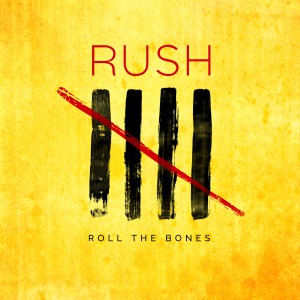 ""This R40 Live version of "Roll The Bones" was recorded in the band's hometown of Toronto on June 17 & 19th during the sold out shows at the Air Canada Centre on the R40 Live tour and was mixed by David Botrill (Tool, Muse).""


---
That's a Wrap! (for now)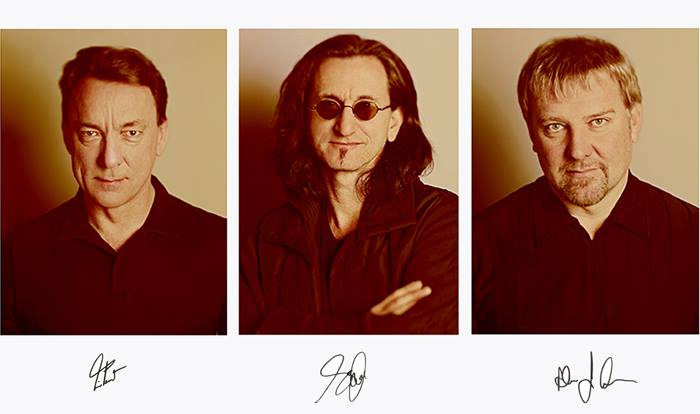 Rush closed their latest R40 Tour on August 1st out in Los Angeles.

Thanks Lerxst, Dirk and Pratt for these 40+ years of most Excellent and Influential Rock!


---
2015 R40 Tour Dates Details & Tickets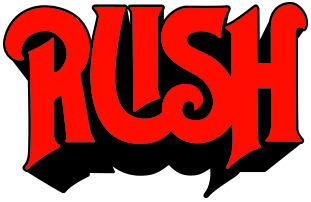 Tickets are Now Available...


---
2015 R40 Tour Announced
Source: Rush.com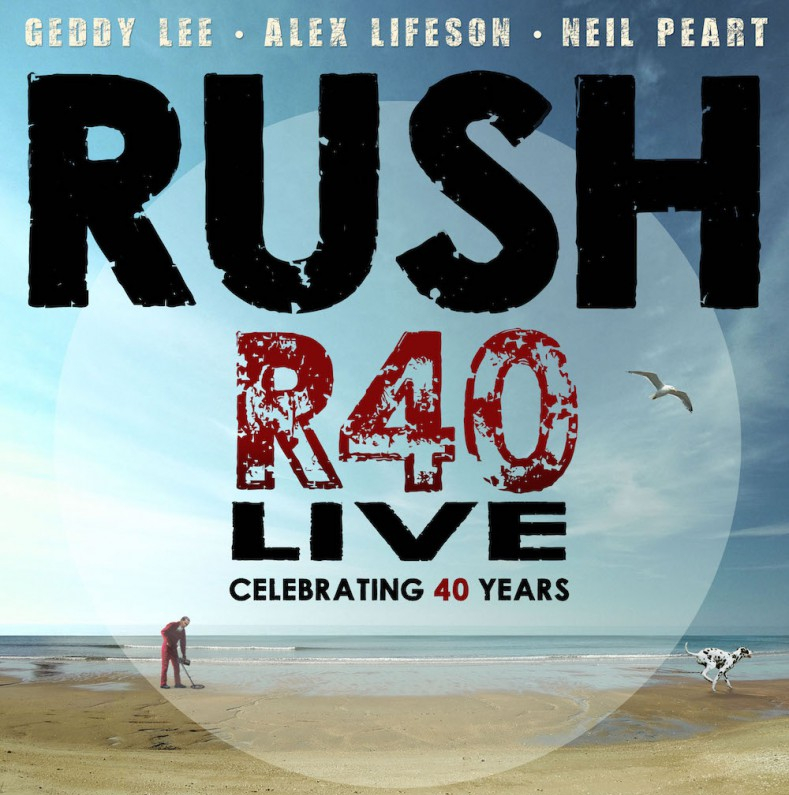 "Celebrating 40 years, Rush and Live Nation confirmed that the R40 LIVE Tour will visit 34 cities throughout North America this summer beginning May 8 in Tulsa, OK and finishing August 1 in Los Angeles, CA.

These not to be missed concerts will highlight four decades of the band's music.

Tickets for the RUSH: R40 LIVE TOUR will go on sale starting January 30th in select markets at Ticketmaster.com and LiveNation.com."

---
14 Vinyl+ Rush Albums for 2015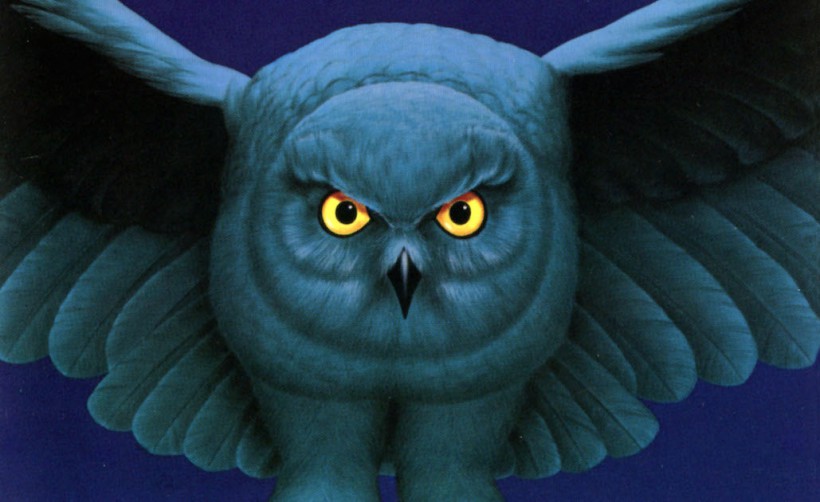 January 27: Fly by Night
February: Caress of Steel
March: 2112
March: All the World's a Stage
April: A Farewell to Kings
May: Hemispheres
June: Permanent Waves
July: Moving Pictures
July: Exit… Stage Left
August: Signals
September: Grace Under Pressure
October: Power Windows
November: Hold Your Fire
December: A Show of Hands
Complete Release Info

---
Rush - I've Been Runnin' - St. Catharines 1974


---
Rush | R40 - Official Trailer


---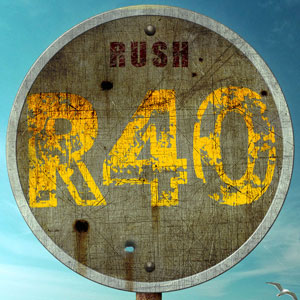 R40: 40th Anniversary Boxset
Release Date: November 11th 2014
Source: Rush dot com
"Set features live footage spanning all four decades of their career Over two hours of unreleased material, including a rare performance of entire seven-part version of '2112', Three unreleased tracks from the 1974 vault Plus Rock and Roll Hall of Fame Induction"

Read complete Press Release Here
---
September Album Release Dates


September 10th 1996: Test of Echo
September 09th 1982: Signals
September 08th 1987: Hold Your Fire
Get Yours Here


---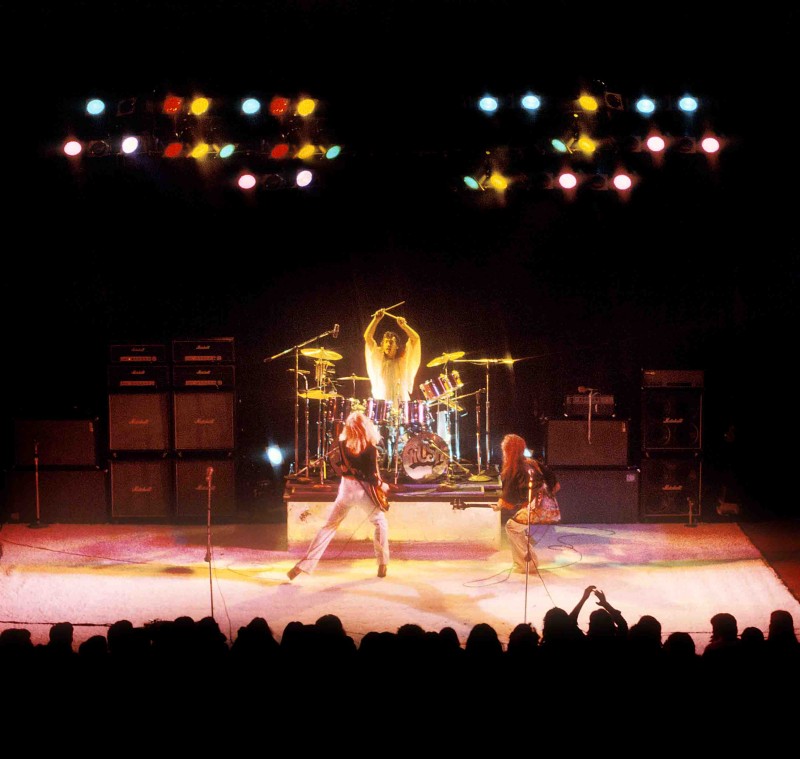 Holy Moly B** Man!, ATWAS is 40!

July 29th 1976 Marks the 1st official Live Rush Album Release titled "All The Worlds a Stage".

Go Order Your Copy Right Now


---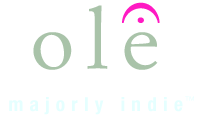 ole in Worldwide Music Publishing Deal for Rush Catalog
Source: Marketwired.com


"ole has purchased Core Music, the 40-year home of Rush's music publishing, and will manage the music publishing affairs of the band for the foreseeable future. Read the remainder of the article."
---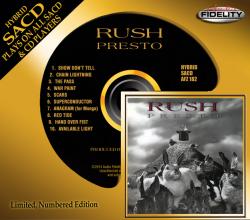 Presto on SACD
"...arguably Rush's most original effort ever"

Source:www.audiofidelity.net
"Geddy Lee and Neil Peart are in good form, but Alex Lifeson is the real story, he can be heard in grand force and even pulls out the acoustic guitar. Lifeson's leads in "Superconductor" are brilliant..."

---
Not Fade Away: Rush's Simple, Straight-Ahead Debut Turns 40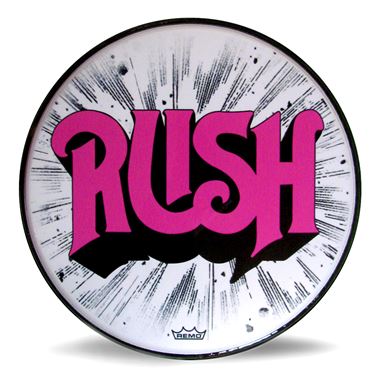 Source: Radio.com
"Radio.com recently spoke about the song and album with bassist/singer Geddy Lee who wrote the lyrics, "I get up at seven, yeah/And I go to work at nine/I got no time for liven'/Yes, I'm workin' all the time." Much simpler than the words that would soon accompany Rush's music, they still resonate as much as the lyrics to band's more well-known hits."


---
Rush Rediscovered LP Box Set
Source: Rush.com

"In March of 1974, Rush released their self-titled debut through the band's own indie label, Moon Records in Canada, and quickly sold out of the initial 3500 copies originally pressed. Moon Records would soon become Anthem Records, which launched in 1977, and continues to serve as the band's only Canadian record company."

Available @ RushBackstage: www.rushbackstage.com


---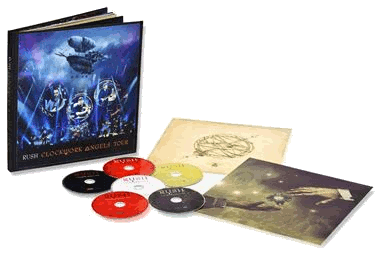 C.A. Tour Limited Edition Deluxe Pkg
Available Now
Rushbackstage.com

---
Clockwork Angels Tour Trailer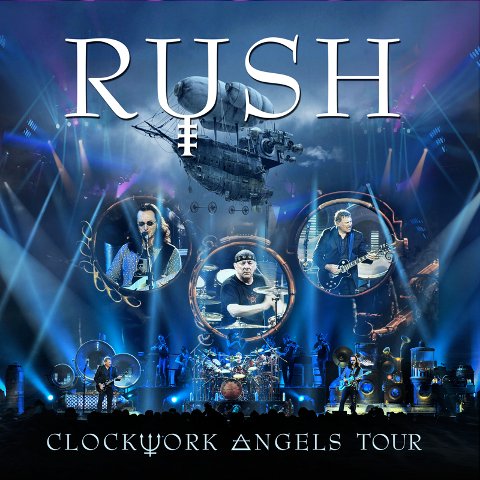 Clockwork Angels Tour Audio & DVD
Available Now
Rush.com
"Rush have unveiled details for their first new recording since being inducted into the Rock and Roll Hall of Fame earlier this year. On November 19th, RUSH: CLOCKWORK ANGELS TOUR will be released simultaneously via Anthem/Roadrunner Records on read more..."

---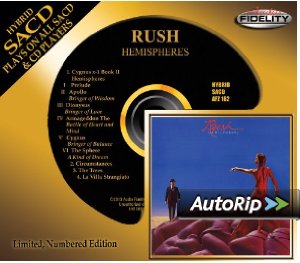 Hemispheres SACD
Available Now
Amazon.com
"Limited 24kt gold SACD Hybrid pressing. Hemispheres was the Canadian Rock trio's sixth studio album and was originally released in 1978. On Hemispheres lyricist Neil Peart continues to heavily rely on fantasy and science fiction motifs. Similar to their 1976 release, 2112, Hemispheres contains a single, epic song broken into chapters as the first side of the album while the second half contains two more conventionally executed tracks."

---

40th Anniversay Tribute
RushFanStories.com
"Would you like to contribute to a forthcoming book about Rush fans? We're coming up on Rush's 40th anniversary. What better way to thank them for 40 years, 20 studio albums, 8 live albums, 37 music videos, 10 video albums, and 165 songs, then to tell them exactly what they've meant to you and how they've affected your life."
RushFanStories.com

---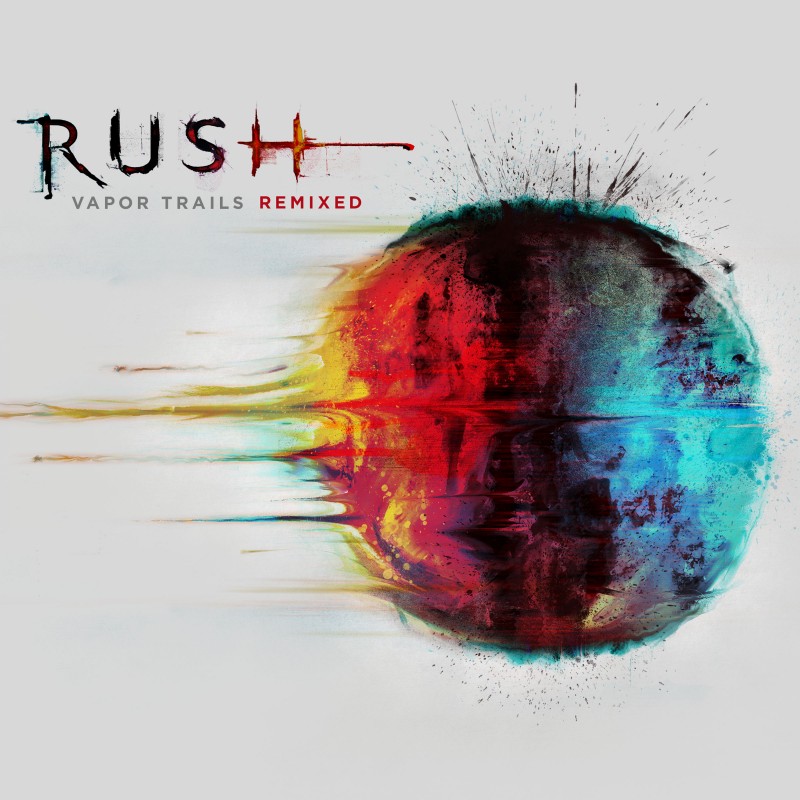 Vapor Trails Remix + Boxed Set
Rush.com
"The remixed version of VAPOR TRAILS will also be included in the new 7-disc boxed set RUSH: THE STUDIO ALBUMS
1989-2007, which features every studio album Rush recorded for Atlantic Records. The collection includes the Gold & Platinum albums Presto (1989), Roll The Bones (1991), Counterparts (1993), and Test For Echo (1996), as well as their covers EP Feedback (2004) and the Billboard Top 5 album Snakes & Arrows (2007). THE STUDIO ALBUMS 1989-2007 features each album presented in a wallet sleeve that faithfully reproduces the original artwork (except for VAPOR TRAILS, which features a reinterpreted version of the original cover) and is also available on October 1 from Atlantic/Rhino."


---
even though this site has been around since circa 2000, we continue to purge off old news stories oh so often, just cuz' it's not news if it's old

Ω Lerxst Amps
Ω Anthem
Ω Rush.com
Ω NealPeart.net

Ω DrumChannel
Ω RushCon
Ω RushRadio